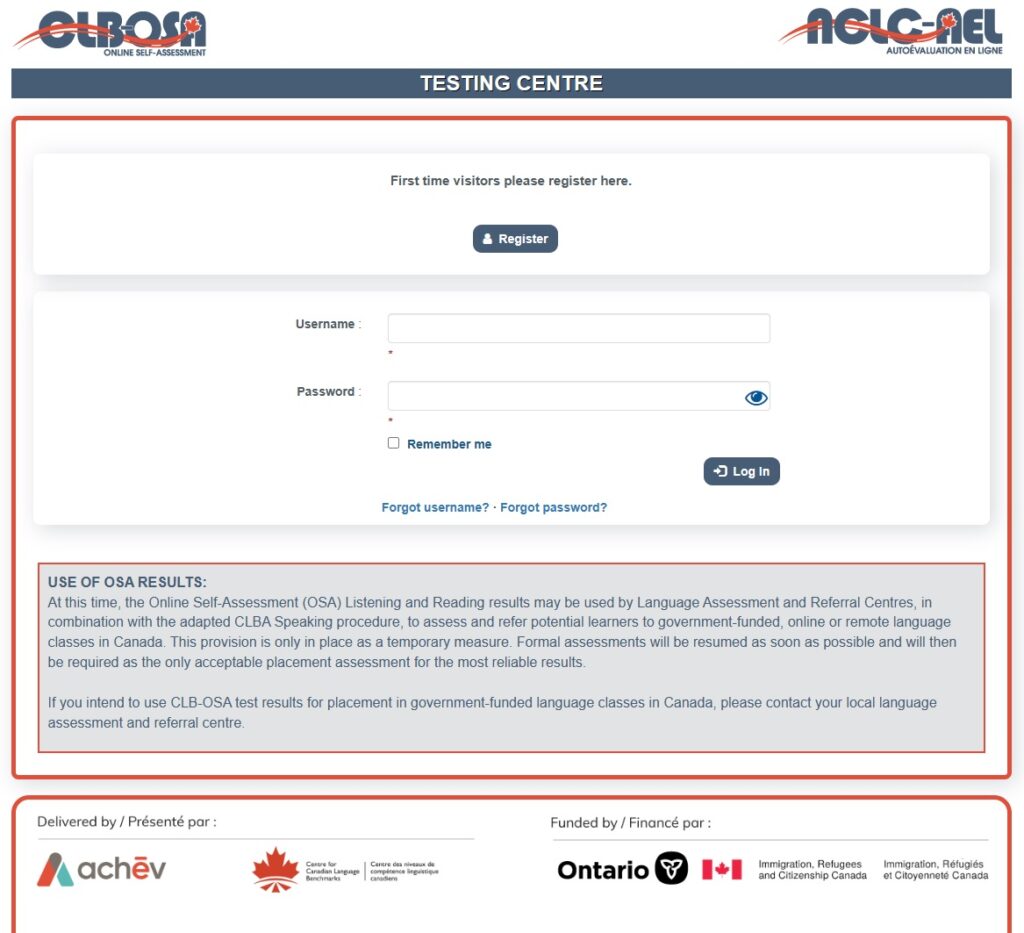 Currently, the English Language Level Assessment Test is a part of the entry procedure to Canada for Immigrants and Temporary Foreign Workers.
This is a Language Self-Assessment Test tool based on the Canadian Language Benchmarks (CLB).
When applying for work in Canada, you will be asked to take that tests and send the results to us.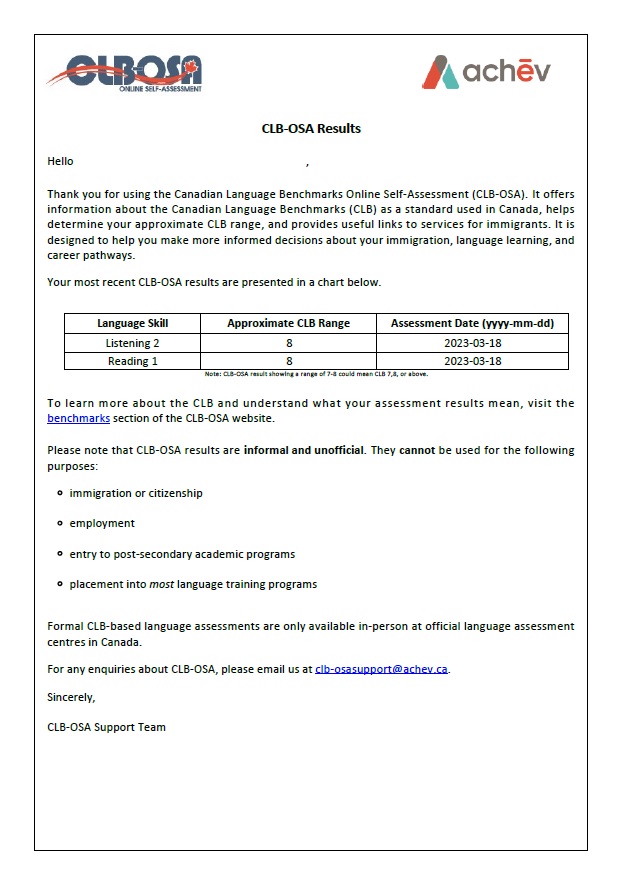 Please note that for immigration purposes this will be an unofficial result but it will affect the recruitment process.